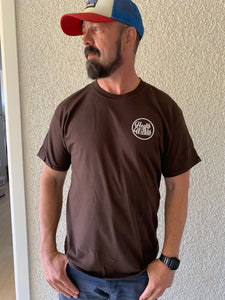 Underground Wheel Co.
Health is Wealth small logo T-shirts
Regular price
$ 22.00
$ 0.00
Health is Wealth is a mantra at Underground Wheel Co. and these pocket space printed brown tshirts share the wisdom. Small and encircled Health is Wealth logos are printed on the pocket space of these 100% cotton t-shirts. We are offering a limited run of white on brown t-shirts. Share the knowledge that real wealth is being healthy. Limited run and printed in the USA.
Thanks for your order!
Men Sizing: S M L XL
Women Sizing: S M L
---
More from this collection